Keeping Libraries Open and Safe With ScanaTemp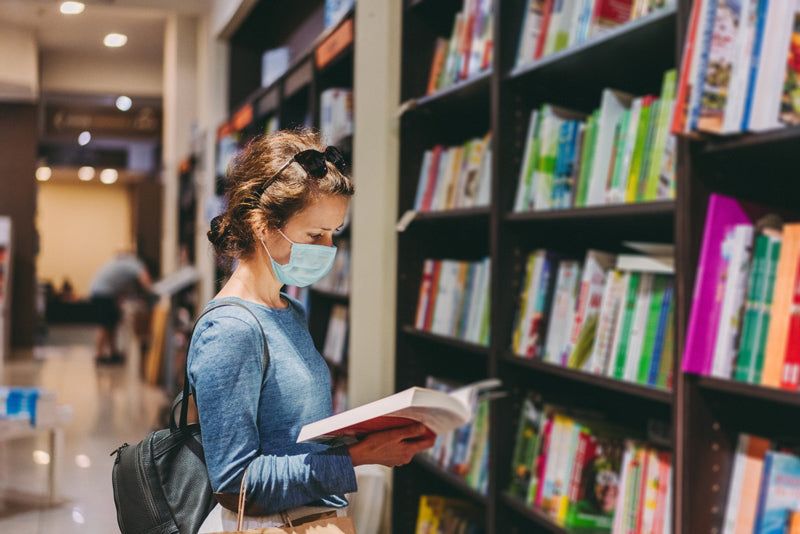 At a time when access to knowledge is more important than ever, libraries face a difficult challenge: How to stay open for their community while also stopping the spread of COVID-19.
In the early days of the COVID-19 pandemic, Library Journal reported that 94 percent of American libraries closed completely in March 2020. But as our new normal began to sink in, students went back to school in various configurations, and daily life resumed — although taking a much different shape than it did before — libraries had to find creative ways to adjust so as to continue to provide their invaluable service to our communities.
For some libraries, this has meant going completely digital, or opening by appointment only. For others, enhanced safety protocols, in accordance with local guidance, allowed them to fully open to the public. But as with any public space, social distancing, the monitoring of temperatures — as a fever is one of the symptoms of COVID-19 — and the wearing of face masks, are of great importance to prevent any outbreaks.
ScanaTemp, an automated device that can detect the temperatures and presence of face coverings of multiple people in less than a second, has become a crucial tool for several libraries seeking innovative solutions to this challenge. By mounting the device on a flat surface or a tripod near visitor traffic, libraries can automatically monitor all incoming traffic for face coverings and elevated temperatures.
Seven libraries received ScanaTemp devices in Fall 2020, and they were an immediate success. Staff expresses that having the device automatically enforce safety protocols is saving them a lot of time and allowing them to focus on the most important thing: interacting with library patrons. With a device at the entrance to the library and another at the front desk, staff could freely and safely interact with visitors and focus on their needs. Thanks to ScanaTemp, visitors also had a much more comfortable path into the building with the automated system and quickly became accustomed to how it works.
Patrons also say that they enjoy ScanaTemp's voice notifications. "People, particularly kids, get a kick out of the way it talks," staff members share. "The children are very excited to hear the electronic voice tell them that their temperature is normal."
But for the quieter sections of the library, where announcements might disrupt the peaceful and focused environment, ScanaTemp has its own special feature: Alarm Only Mode shuts down all verbal notifications, except when detecting elevated temperatures or the absence of a face mask. That way, the silent parts of the library can stay silent — and also stay safe.
Other modes available on each ScanaTemp device are Guard Mode, featuring the above mentioned voice prompts as individuals file in one by one; and Monitor Mode, which emits sound prompts and takes temperatures of up to six individuals at a time. For each reading, ScanaTemp performs between 4 and 12 scans, ensuring that the data obtained is accurate.
As libraries respond to the increased challenges faced by students and families due to remote learning, the unemployment crisis, and lack of access to information, implementing devices like ScanaTemp can help everyday activities run smoothly.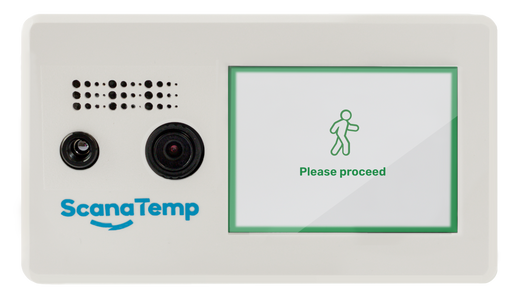 See our most frequently asked questions answered by Security.org